Introduction
Planning a hen party can sometimes be a tad stressful, particularly if you've got it going on close to the wedding day itself. However, while planning a hen party abroad is just as stressful, at least you get to (hopefully) do some lazing around in slightly warmer places, possibly with some sun or, at the very least, lots of cocktails.
To take some of that stress off your plate, we've put together a quick guide and a full, detailed guide for planning your hen do abroad.
The quick guide
How to plan a hen party abroad
Chat with the bride about her preferences and to confirm the invite list
Chat with the bridal party to make sure everyone is clear on their responsibilities
Try to start planning and booking at least 3-9 months before the trip
Poll your group about possible dates and settle on a preference
Poll the bride and your group about their budget limits
Decide on a preferred destination abroad
Build the perfect hen do package (ask us about possibilities) and book it!
Book your flights once your package is confirmed (SkyScanner is a great comparison tool)
Buy your travel insurance (highly recommended)
Plan some special touches for the bride and the group
Pack for the trip (see our full packing list)
Email the hen group before the travel date with last-minute reminders
Get on the plane and party it up!
Quick tips for planning a hen party abroad
Book well in advance (3-9 months before): When you're booking for a larger group of people, it's important to make sure everything is organised well before you arrive to avoid the disappointment of being turned away or paying expensive last-minute rates. When it comes to the bride's big 'do', we know you'll want everything to be perfect for her.
Don't skimp on the plane tickets: We would book priority tickets with Ryanair or another budget carrier. That way you can keep the budget down but you can still select your seats for the whole group to sit together and take enough luggage with them.
Get consensus: It's really important to make sure your choice to plan a hen party abroad doesn't exclude people or make it hard for others to join for timing or financial reasons. Chat with everyone and see if you can find a plan that suits (almost) everyone.
The detailed guide
1. Consider if a hen party abroad is the right choice
Before you commit to a hen do abroad, it's really important to make sure that decision is the right one. You should take into account the bride's wishes, the group's preferences, the budget and the logistics.
We recommend asking yourself and your group members the following questions:
What does the bride really want?
How many days are people will to travel for?
Does everyone have a valid passport?
Will you need a visa for your preferred destination?
Can everyone get time off from work or other responsibilities?
What kind of budget is everyone willing to spend?
Does the destination abroad offer something you can't get closer to home?
If you can come to an agreement on all of the points above and the plan works for everyone, then you can start planning your hen do abroad without any concerns.
2. Choose your date
There are a few fundamentals that must be in place before you can do a single thing. Firstly, who is going? Secondly, when can you all make it? This early planning stage is key to the success of the entire trip, and it can take a LOT of back-and-forth chatting, emails, texts, and whatever other method of communication you can think of.
We suggest invites are made first before diaries are dug around for in handbags and dates start flying. Katie can't miss her daughter's play at school and Azeera's dog has a birthday on the first weekend in July, so it can sometimes feel like an impossibility to find a few days when everyone is available.
Hot tip: You could use an online polling tool where you can propose 2-4 dates and everyone can vote (even in order of preference) so you can see which date suits everyone best without a long chat thread.
You'll get there with a bit of patience and, ultimately, this will ensure everyone's happy.
3. Set the budget
As with everything in life, everyone has their own commitments and, with the cost of living how it is currently, a hen party abroad can represent a big chunk of change for members of the group.
There are two things to remember when planning the budget:
People may have financial constraints they don't want to openly discuss
There are probably more upcoming costs associated with the wedding, so be sensitive to this
If anyone is avoiding talking about how much they can spend, maybe have a quiet chat with them.
Another great idea to make the trip flexible for everyone is to book through a platform like ours here at The Foxy Hen, where you can book your items and people can then opt out of items they don't want to (or maybe can't afford). That way, people can still travel for the hen party abroad but maybe skip the private cruise and just relax with the group later at the beach club. It's a subtle way to support those who want to take part but can't spare the cash for all the trimmings.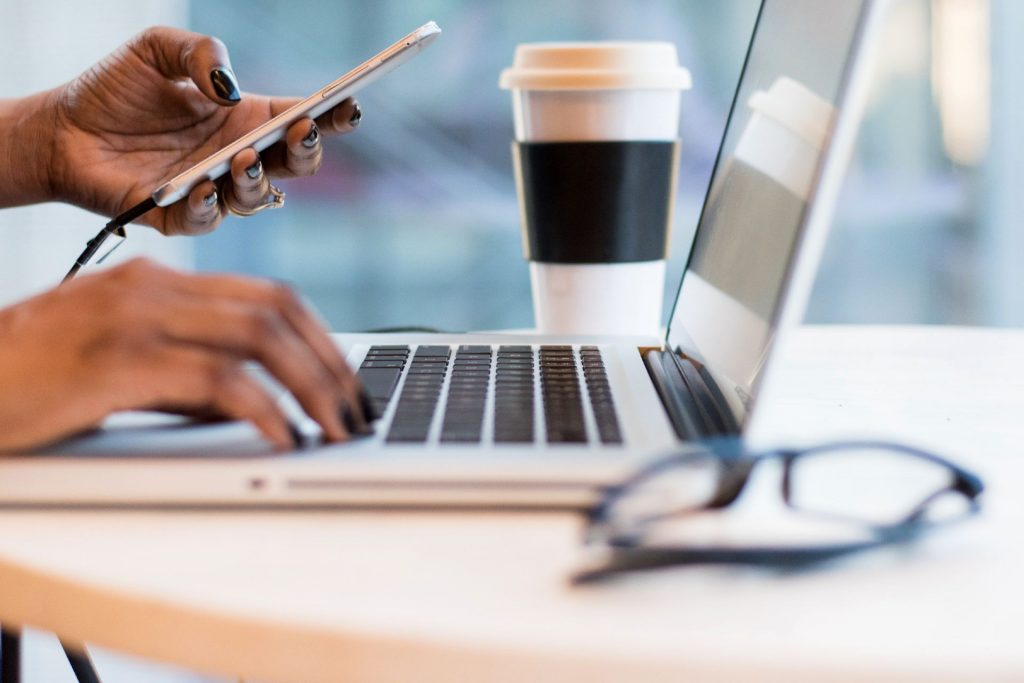 4. Choose your hen do destination abroad
Once you have a list and a date, it's time to decide on a destination. This is usually balanced out by where the bride wants to go and what everyone's budget will allow. However, what everyone wants to do also has a huge impact on where you want to do it. If it's booze and loungers in the sun, that'll narrow it down. Alternatively, if it's a cultural city break with lazily wandering around museums, that'll also give you a steer.
Another thing to consider here is the distance from where you all are. If your hen party abroad is a weekend affair, you'll be looking for something reasonably close, where the flight times allow you to make the most of your 48 hours.
If you have no preference and want to truly go on an adventure, we suggest getting a map of Europe and playing a thoroughly modern version of pin the tail on the donkey. Rural Bulgaria in November? Oh hell, yeah.
Choose a destination abroad in Europe, the UK and Ireland.
5. Book a package (solo or with expert help)
Booking a hen party abroad yourself
Pros:
If you're the super organised type that likes to do everything yourself, then booking your own hen party abroad will give you that sense of satisfaction.
Cons:
You'll need to find and book your own activities and meals with suppliers in a different country.
You'll need to pay deposits upfront to each supplier to book each item.
You may have to deal with suppliers that don't speak English, depending on where you're going.
You'll need to collect the money from the girls in the group, track all of it and pay huge amounts out to the suppliers from your own bank.
You may get hit with bank fees if paying into a different currency.
Booking through a hen planning company (like us!)
Pros:
It's free to create a booking and check availability
You have access to 1000s of items to book without having to do any research of your own
You'll have a dedicated Party Planner who will book it all in for you and support you throughout the process
The stress of travelling for a hen party abroad is lessened if you have a team you can call if you need help
You don't have to collect any money (believe us, this is a huge stress-remover) because everyone can log in and pay online individually
There is more flexibility if you need to make changes or if your group size changes a bit
Cons:
We'll let you know if we find one!
6. The packing list
Check out our full hen party packing list to make sure you cover all the essentials. To help you pack for your hen party abroad, we've put together a quick list below of the specific items you should definitely include:
Your passport with at least 6 months validity (an obvious item but easily forgotten)
Your visa details (a reality for some post-Brexit travel or if you're heading outside Europe)
Your travel insurance details (we highly recommend taking out cover)
Your liquids in a clear, plastic bag (although some airports don't require this anymore as the scanning technology improves)
Printouts of accommodation and package booking details (in case you can't access the internet when checking in or arriving at your activities)
Speciality clothing (e.g. swimsuit, snow gear or cold-weather clothes)
Appropriate shoes (sandals or snow boots, depending on where you're going)
Hen party accessories (e.g. sashes, t-shirts, flower crowns)
Hot packing tip: If you are planning to take matching hen party accessories (e.g. t-shirts or swimsuits), make sure you hand them out before the trip date. That way, you won't get stuck packing them for everyone and losing out on precious luggage space.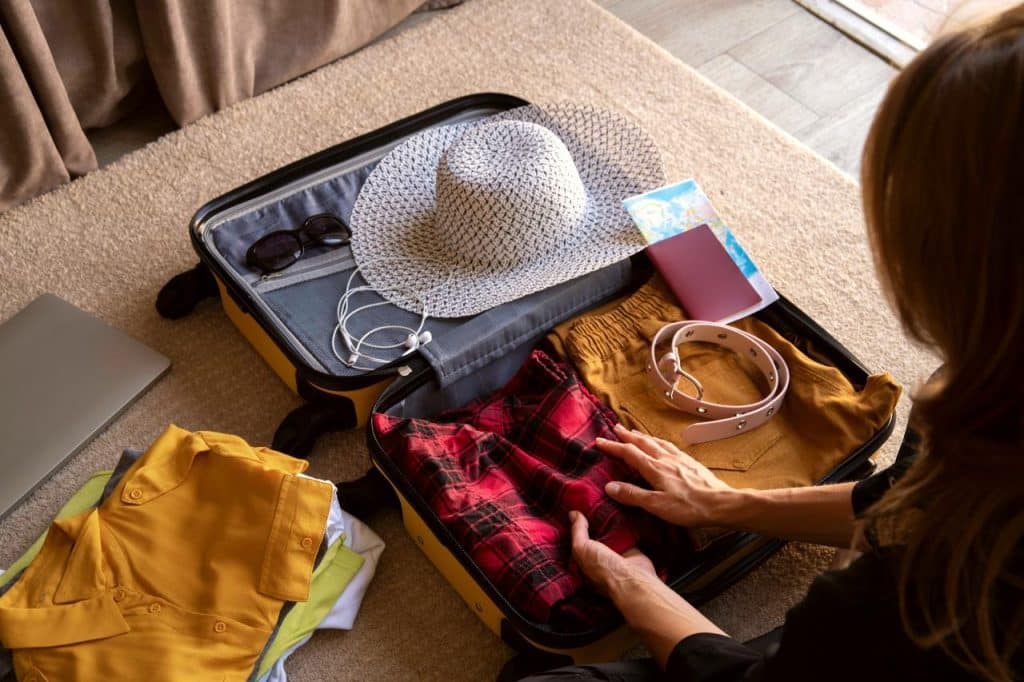 7. Before you leave
Double check you've packed everything.
Email or message the whole hen group a few days before the trip date with last-minute reminders and to share our packing list.
Top picks for a hen party abroad
Conclusion
With some forward planning, some expert help and creative thinking, a hen party abroad can be everything it should be – an unforgettable time away with the most important women in your life before the biggest day of the bride's life.